Feature image: Photographer
All other photos: MatadorU Student Holly Robertson
I haven't had the best track record with tech devices.
I lost the same smartphone to not just one but two different sewage drains on two separate occasions. I chipped my iPhone's screen by carelessly tossing a heavy watch on it. My laptop looks like I let a sharp-clawed cat cuddle with it. This is normal wear and tear from my everyday life, so imagine the terrifying situations I put my devices in while traveling. Yikes.
It's not that I don't care about my tech devices; I love them. I just simply love them a little too hard. So, when Pelican ProGear™ sent me its Vault Extreme Protection case for my first generation iPad Mini, I felt like I was the perfect candidate to test it out. I've spent the past few days playing around with it to evaluate its design, durability and usability.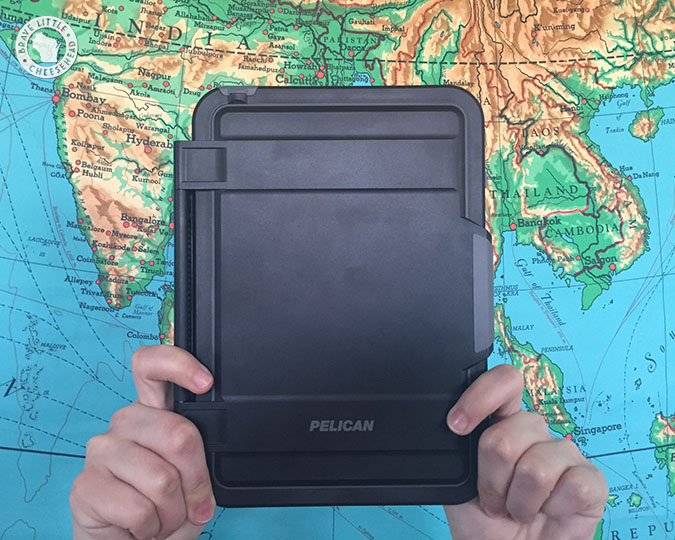 Design: Strong
The Vault is pleasantly slim and lightweight compared with other durable cases, though it takes some finesse to get it on your device. To me, that's a good sign, but it won't be easy to switch between this and a regular case since it requires a coin or screwdriver for installation. This is a compromise I'm willing to make for device security, though.
There isn't a single, open crevice once installed. Rubber plugs protect the audio jack, lightning port and hold switch. The case does not include a screen protector, but these often require a significant compromise on functionality, so I prefer to add my own anyway.
The lid is my favorite part. It folds flush behind the case, or it can be used like a kickstand to prop up your iPad for a hands-free experience. The only downside is that it does not trigger the screen to sleep when closed like my other case, so I have to remember to lock it to avoid draining my battery.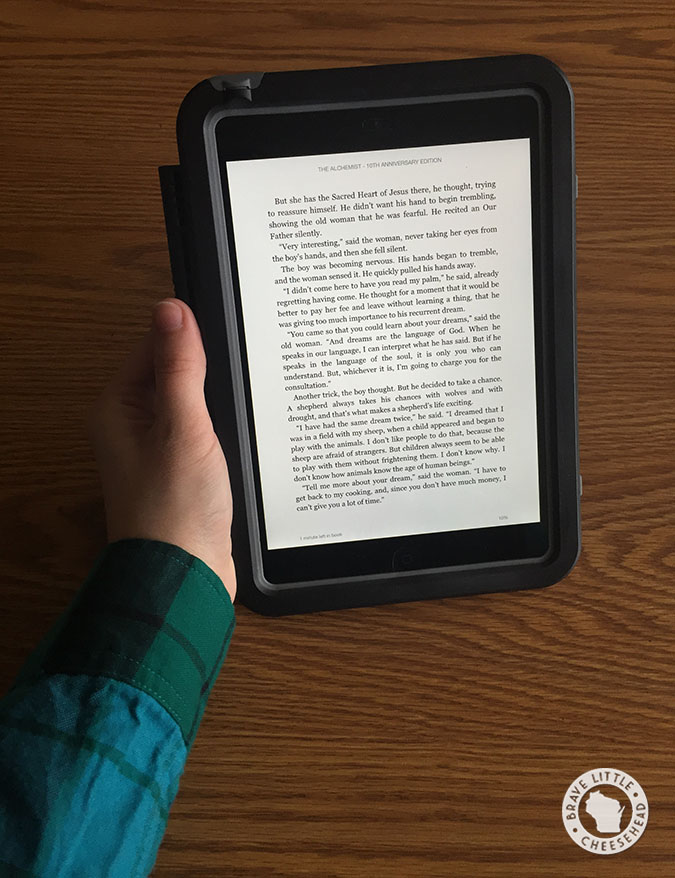 Durability: Strong
Miraculously, I've managed to hold on to my iPad Mini these past few days, so I haven't drop-tested it. However, from the look and feel of its aluminum construction, I would expect my iPad to withstand a four-foot fall to a hard surface as advertised.
With the lid closed, the Vault protects from screen damage, and its rubber edges make it rain and dust resistant. My boyfriend was eager to test this out, and to my horror, he closed the lid and squirted water on it. Sure enough, the iPad survived! I don't recommend submerging it, though.
Usability: Moderate
This is where I think the Vault falls short, but only slightly. Camera functionality remains intact, and sound quality renders as if the device is naked, which is awesome, though it can't handle right-angle headphone plugs. The button covers are a huge pain, however. I can never seem to find the volume controls because this case places them on its back with only a little groove separating them. If you don't have small, girlish hands like me, I can imagine that flipping the hold switch would be a nightmare. And, I have to press pretty forcibly on the lock button, which is not ideal.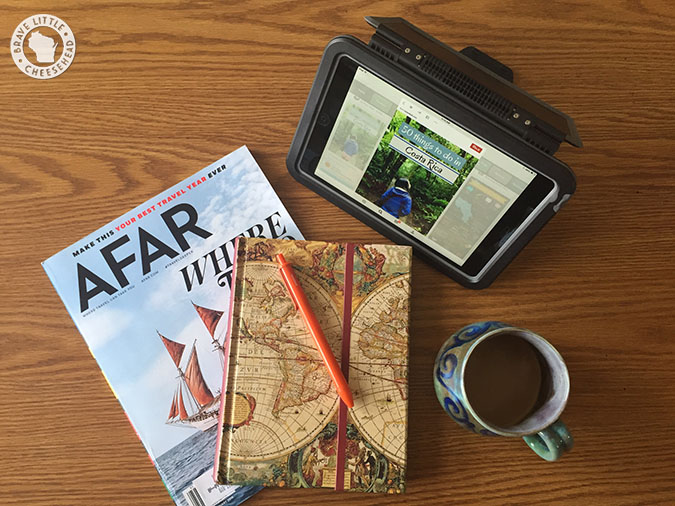 Overall
This case has an awesome construction to suit anyone with an active — or straight-up clumsy — lifestyle. I can't say this will become my everyday case for my iPad Mini, but it will definitely be my new option for traveling.
The Pelican ProGear™ Vault Extreme Protection case is compatible with iPad Mini models 1-3 and is available for purchase on Amazon at $79.95.
Disclaimer: I received a complimentary product from the company featured to conduct this gear review. As always, my opinions remain honest and my own.