Feature image by Loren Kerns
Stio power basis boxer. I'll keep this short and sweet. After all, this is a boxer review and I'm sure I speak for everyone reading that we want to keep the discussion of that region on me to a minimum.
It must, however, be noted that the importance of comfortable undergarments (does that word work for men, too?) can not be overstated — especially during any kind of athletics. Whether it be cycling, hiking, running, yoga-ing — all kinds of bad stuff can happen with respect to odor and chafing. With that horrific image and smell now haunting you, let me quickly stifle your vomit with some good news.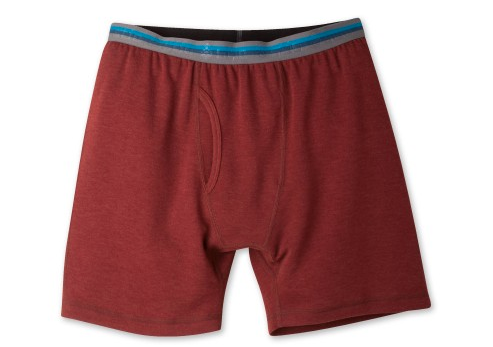 Stio's Basis Power Dry Boxer was created precisely so none of the above is an issue again.
True to their own description, there's a comfortable and relaxed fit despite being close to the bad. With the Polartec Power Dry technology composed of wool and polyester, moisture wicks away and dries quickly whether you're freezing on the slopes or working up a sweat on a trail.
A pair runs around $38.50 at stio.com, which may seem a tad steep for a pair of underwear. But can you really take too much care with this delicate area? Methinks no.
Stio sent me this complimentary boxer for review. As always, all opinions are my own.