MatU Upgrade: Global Stream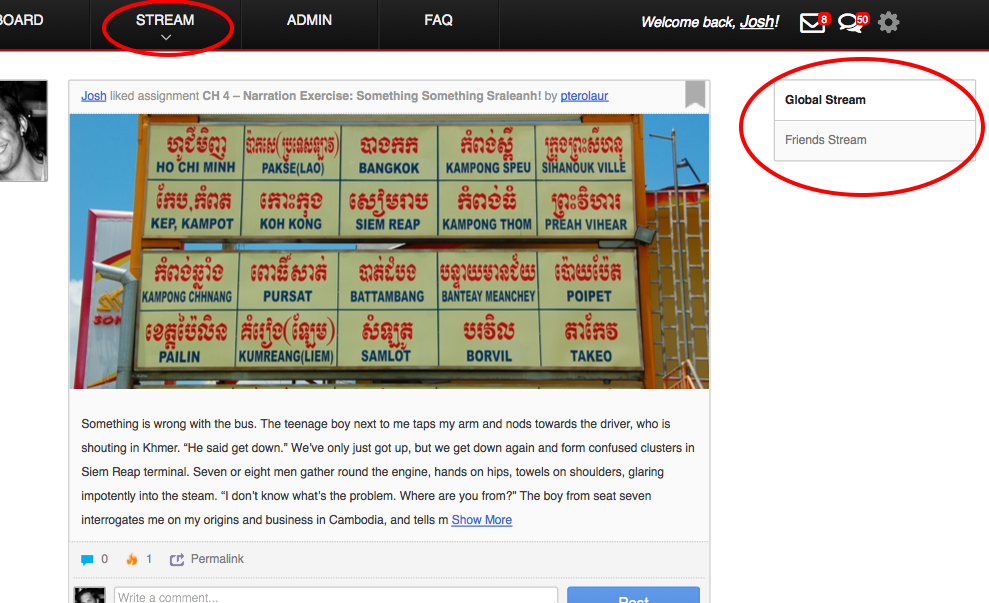 I wanted to let you know that the Student Stream – http://creators.matadornetwork.com/stream – has recently received an upgrade.
As you recall, the Stream is a way to follow your friends and peers on MatU. You may follow fellow MatU students and then visit the Stream to scroll down to see all of their activity.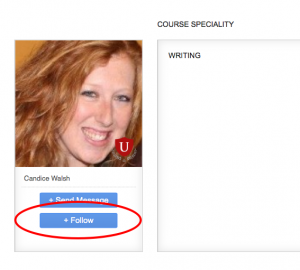 We have recently launched the GLOBAL STREAM  which is now the default view the Student Stream.  The Global Stream shows all the activity on the site, everything from likes to comments to course work.
You can switch between the Global Stream and your Friends Stream easily via the links to the right of the stream. You can now comment, like and engage your fellow students all from the comfort of you stream.
Enjoy the new features and safe travels,
Josh